Anti-lockdown protests in the U.S, explained
Why are there so many protests in the U.S? Are they violent? What is Trump saying? Anti-lockdown protests in the U.S, explained.
THE PROTESTS. 
Many Americans are demonstrating against their state's stay-at-home order. They are like "we don't care about the virus, we want to go back to work, now!".
VIOLENT PROTESTS. 
Protests turned violent in some states. For instance, hundreds of protesters, some armed, gathered inside Michigan's state capitol against Covid-19 lockdown.
DONALD TRUMP'S VIEW.
With the upcoming elections, and more than 14.7% of unemployment rate, the highest since The Great Depression, Trump is saying "I agree and encourage the protests, the economy should reopen now!!" Reminder: politicians in each state decide whether to allow businesses reopen. 
Elon Musk's response to lockdown: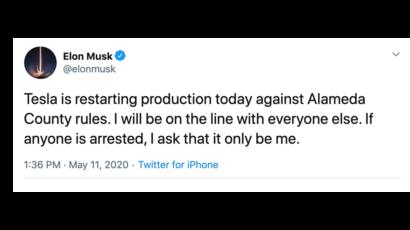 AMERICA, TODAY. 
COVID-19 has led to mass unemployment and is now threatening entire industries. More than 1 Million people are infected and more than 84,000 died.
PROTESTS AROUND THE WORLD.
People gather near Huntington Beach Pier to protest Gov. Gavin Newsom's order to temporarily close state and local beaches in Orange County, California, May 1.
Protesters covering their faces attend a demonstration against the lockdown in Berlin, Germany, May 2.
People hold a banner as they protest against the economic consequences of the lockdown at the Duomo square in Milan, Italy, May 4. Banner reads: "We want our constitutional rights".
Supporters of far-right Brazilian President Jair Bolsonaro take part in a protest against the president of the Chamber of Deputies Rodrigo Maia, quarantine and social distancing measures, in Brasilia, Brazil, May 3.
An anti-lockdown protester stands in front of police officers in London, Britain, May 2.
antilockdown protests explained covid lockdown protests